When generating a calendar integration link from your Toolkit, you will need to wait around 15-20 minutes before the link becomes active. If you try to use the link before this, you will be taken to an error page.
Using the calendar-related email sent to you by myhrtoolkit, highlight the link sent (do not include any spaces) and copy (usually right click and copy). This link can then be pasted into your calendar system. Below, we cover setting up your calendar in Google Calendar.
Login to your Google account and go to the calendar.
Click on the arrow next to "Other calendars".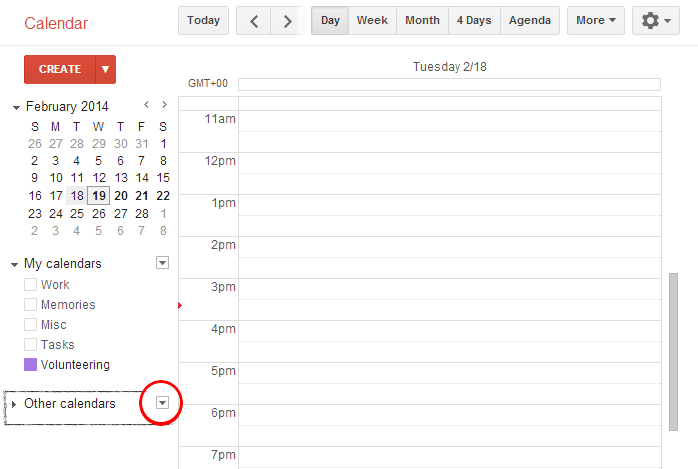 Click on "Add by URL".
Paste your calendar link in the "URL" text box.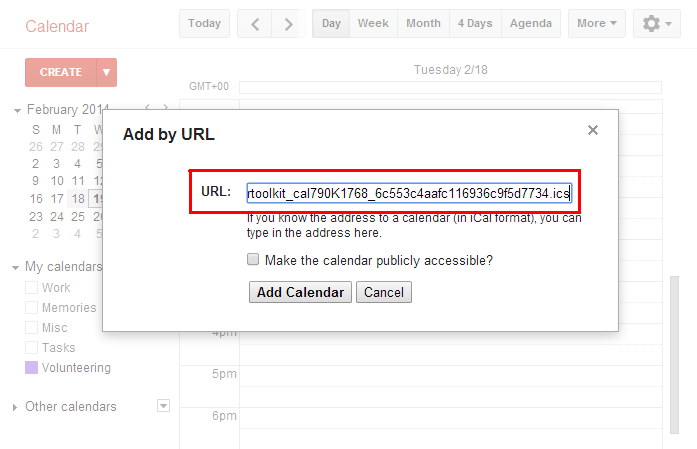 If successful, your myhrtoolkit calendar will be listed under "Other calendars".