When generating a calendar integration link from your Toolkit, you will need to wait around 15-20 minutes before the link becomes active. If you try to use the link before this, you will be taken to an error page.
Using the calendar-related email sent to you by myhrtoolkit, highlight the link sent (do not include any spaces) and copy (usually right click and copy). This link can then be pasted into your calendar system. Below, we cover setting up your calendar in Outlook Web App.
Copy the calendar integration URL in the email received from myhrtoolkit. An easy way to copy the URL is to right click on the link and then select "Copy Hyperlink".
In the menu at the top, click on "Calendar" to view your calendars.
Find and right click on "Other calendars".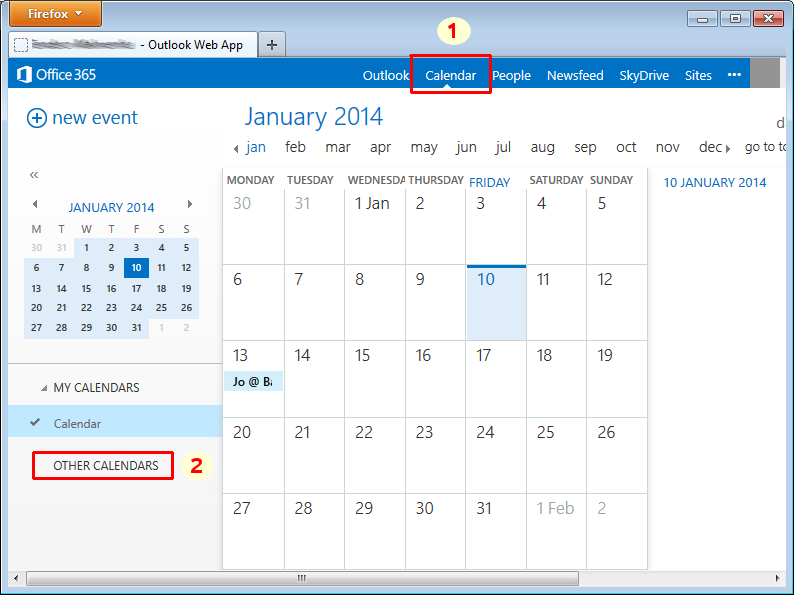 Click on "Open calendar".
Paste the calendar integration link into the "Internet calendar" text box. You can use the mouse or press CTRL+V in Windows to paste.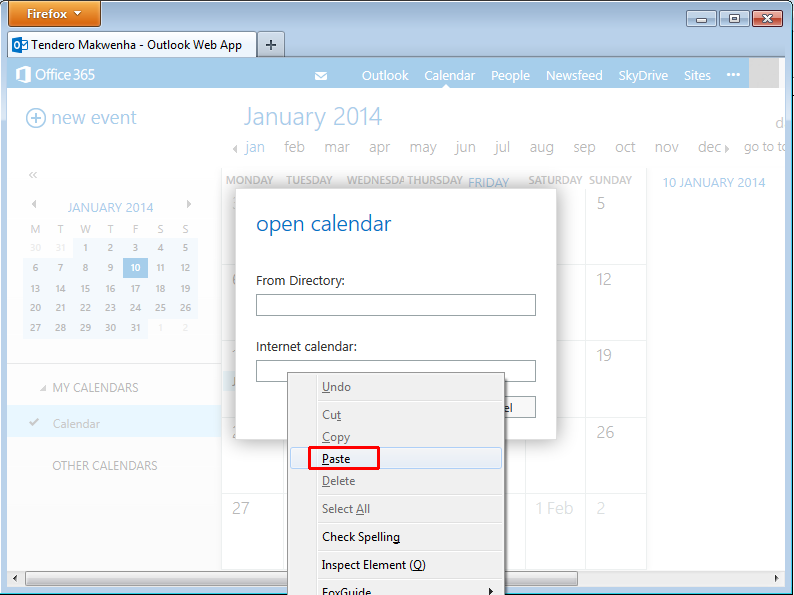 Click on "Open".
Your calendar should now be listed under "Other Calendars".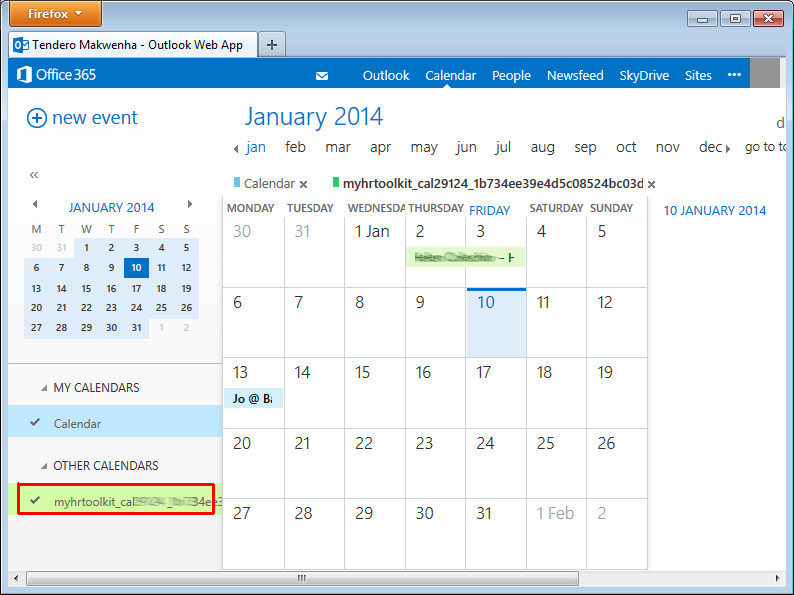 You can right click on the name of the calendar to rename it to something more meaningful. This one has been renamed to "myhrtoolkit calendar".