To ensure a consistent user experience, we monitor the level of requests made to the myhrtoolkit system from user accounts. If an abnormally high frequency of requests is detected, an escalating blocking process is deployed, as outlined below.
Note
If your users find themselves blocked on a regular basis, we recommend seeking specialist IT advice.
Possible causes include:
Mis-configured machine
Malware
Computer Misuse
User level block
If a user requests a very high number of pages within a very short time frame, they are blocked from all pages on the app for 5 minutes.
The affected user will see a blue framed message on the screen for all page view attempts whilst blocked.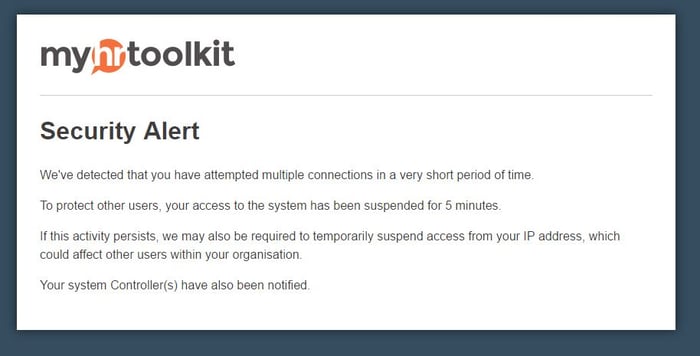 Controllers for that account also receive a notification email.
Myhrtoolkit also receives a notification that a user level block has been applied.
If the activity ceases, the block period will elapse and the user can continue to use the system as normal.
IP level block
If the activity continues, an IP level suspension occurs for 5 minutes, affecting all users of the specific IP address.
All affected users see an orange framed message for all website view attempts whilst blocked.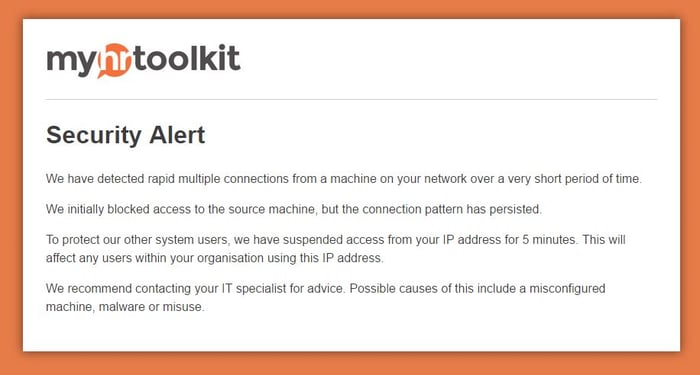 All controllers will receive an email notification.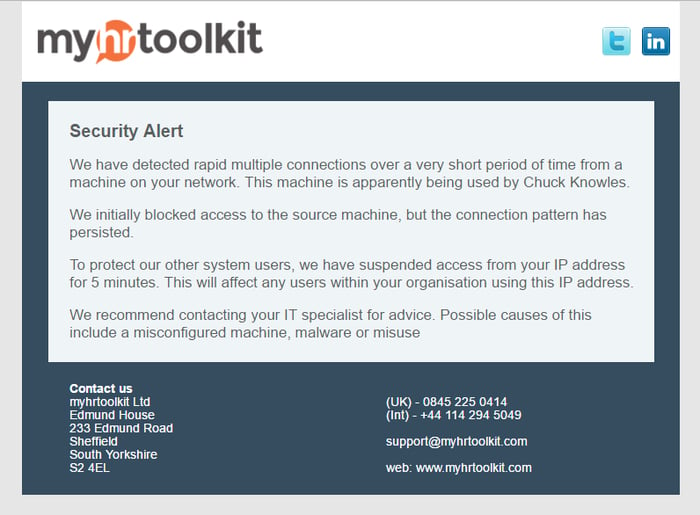 Myhrtoolkit receives a notification that an IP level block has been applied.
Once the suspension has ended, all users on the system restart with a clean slate.